This article is old but introduces main key points about the injustice of the IPP sentence.
Lord Lloyd urges justice secretary Chris Grayling to speed up release of inmates after scrapping of indefinite IPP sentences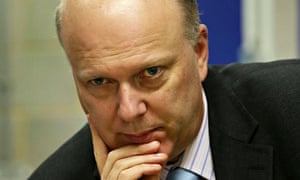 The justice secretary, Chris Grayling, has been accused by a former law lord of failing to free thousands of prisoners serving indefinite sentences – a punishment that has been abolished.
More than 3,500 inmates are being held behind bars long after their recommended tariff expired, according to lord Lloyd of Berwick, who is pressing for them to be released.
More than 5,000 prisoners are serving indefinite sentences for the protection of the public (IPPs) under section 225 of the Criminal Justice Act 2003, a section that was repealed two years ago.
Speaking at the Bingham Centre for the Rule of Law, the former law lord said indefinite sentences had been scrapped because they "completely swamped" the prison system.
Lloyd said: "We have five times as many prisoners serving life and indeterminate sentences per 100,000 of the population as Germany, seven times as many as Sweden, eight times as many as Holland and 14 times as many as France … Can anything be done to speed up their release?"
There is a legal provision that gives Grayling, who is also lord chancellor, the power to put an order before parliament requiring the Parole Board to direct releases as long as certain conditions are met, Lloyd explained.
"Currently IPP prisoners coming before the Parole Board are being released at the rate of about 400 a year. At that rate it will be nine years before the 3,500 who have already passed their tariff will be released," he said.
"This is bad news for all of them, but especially for the 773 prisoners who were given a tariff of two years or less before 2008. Of these, 275 are already five years over tariff, including 26 whose tariff was only six months or even less. How much longer do they have to wait?
"I would suggest the time has now come for the lord chancellor to exercise that power. He was given the power for a purpose."
Responding to the request, the justice minister lord Faulks said: "The release of prisoners serving indeterminate sentences is entirely a matter for the independent Parole Board, who must be satisfied that an offender can be managed safely in the community.
"We have no intention of retrospectively altering sentences that had been lawfully imposed before IPP sentences were abolished, especially as they were imposed to ensure adequate public protection.
"Much has been done to improve the efficiency of the Parole Board, including the recruitment of panel members, more monthly hearings and better use of video link technology," said Faulks.
"Prisons provide a range of courses to address the root causes of offending behaviour and help prisoners turn their backs on crime for good.
"This government has replaced the widely criticised and complex IPP scheme with a new regime of tough, determinate sentences."